"They're insects la, what else?" might be along your train of thoughts.
But that's where you're wrong.
Crickets also make for a crispy and savoury alternative to your regular snack, say chips.
And they're readily available in Malaysia now too.
Ento is a local business with the aim of farming crickets as a sustainable source of food for livestock, pets and humans alike.
Inspired by an episode of Shark Tank, where the ambitious startup founders behind Chirp pitched a cricket snack, the Ento team set off to create a similar product for the Malaysian market, with flavours that we are familiar with.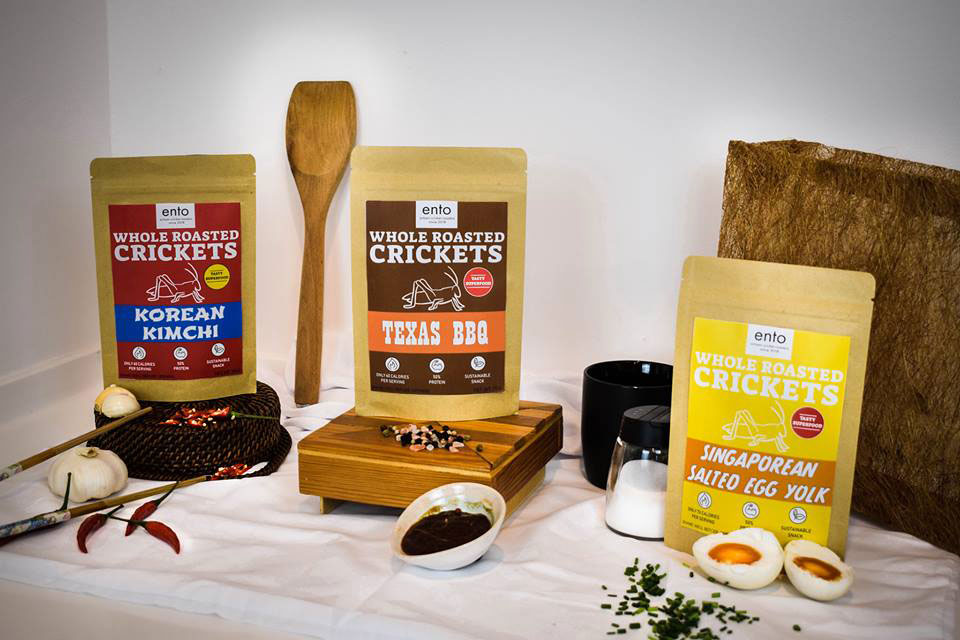 Crickets are said to contain more protein than beef, more iron than spinach and more calcium than milk. Thus, turning them into snacks makes complete sense.
Kevin of Ento shared that prior to settling for crickets, he had his fair share of bug tasting sessions in Chiang Mai and found these critters to be the yummiest of them all.
During the R&D process, Kevin noted that bugs pose an excellent value proposition to feed our future population.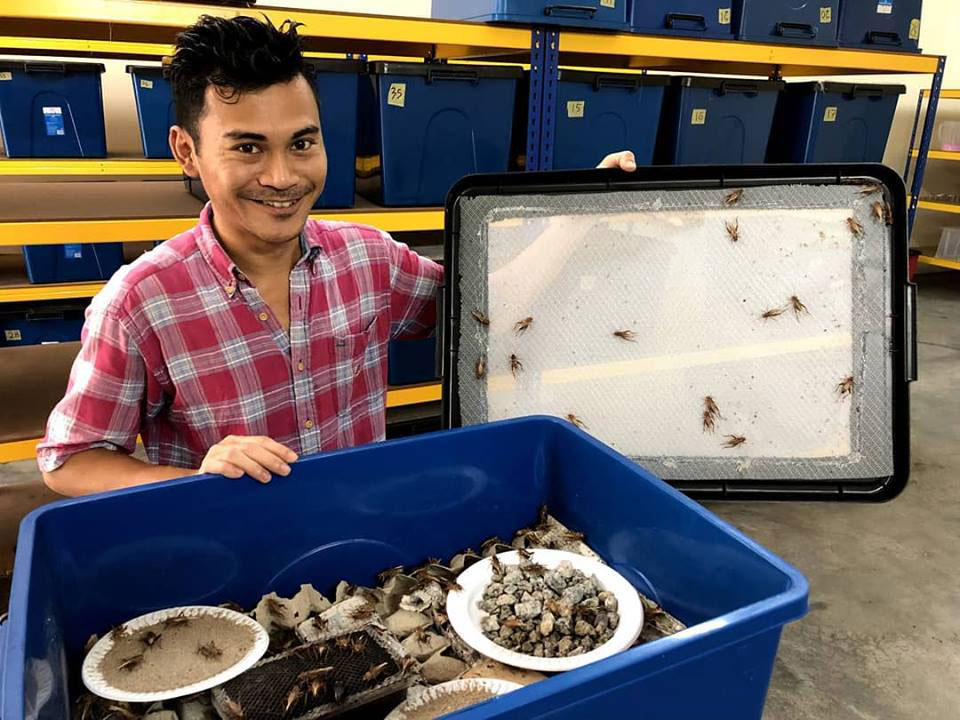 Ento's crickets are farmed in a controlled environment in their pilot facility in Ara Damansara before being roasted and turned into snacks.
"Our crickets are already frozen when they are roasted. When crickets are placed into our deep freezer, they naturally hibernate. If crickets are placed into a deep freezer long enough, they will fall into a deep sleep and would not wake up. Our deep freezer is the humane way to neutralise our crickets before we roast them in our industrial oven," Kevin shared.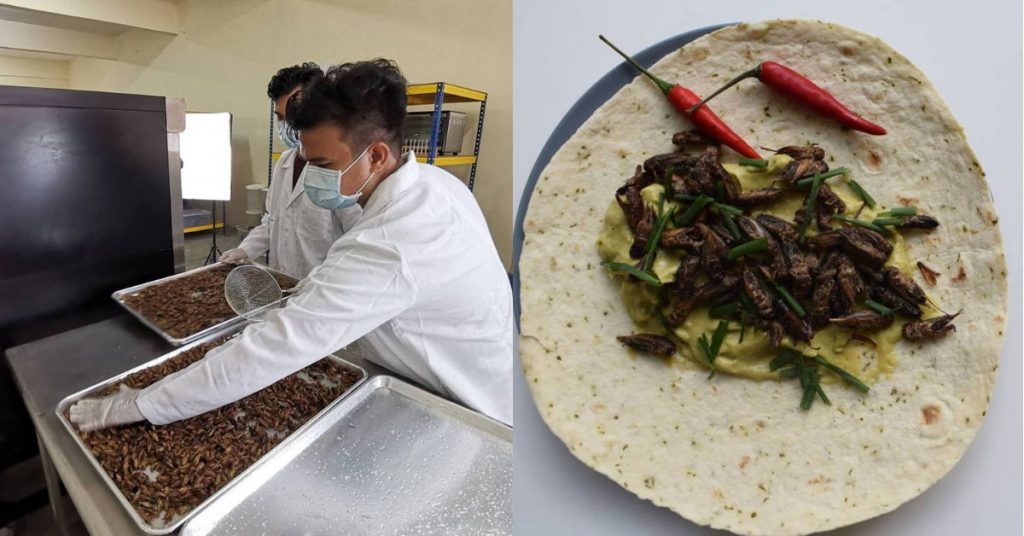 After the roasting process, seasoning is added for flavour. They are then packaged into recyclable Kraft paper bags.
There are currently 3 flavours available:
Texas BBQ Roasted Crickets (RM19.90)
Korean Kimchi Roasted Crickets (RM19.90)
Singaporean Salted Egg Yolk Roasted Crickets (RM19.90)
Depending on their harvest of crickets for the day, the team typically roasts all of their crickets together when they are ready to be processed.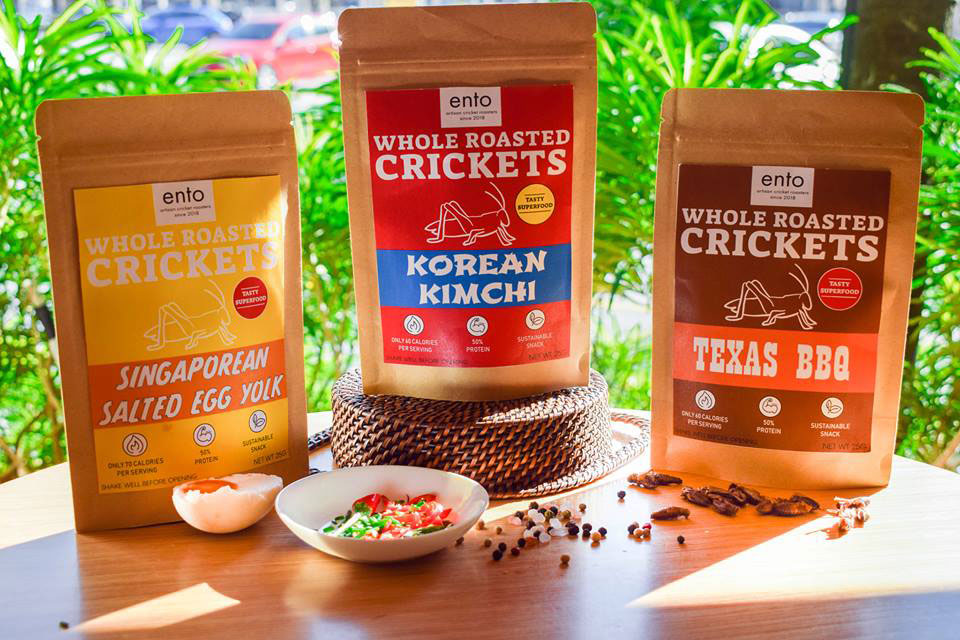 Besides cricket snacks, Ento produces cricket protein powder as well.
"Our cricket protein powder is used as a raw material in the food process. There are several companies in the US/Europe that are making sausages, burgers, cookies, chips, protein bars and more using cricket powder. Why use cricket powder? Our cricket powder is highly nutritious, sustainable and completely natural! We believe that many food manufacturers will be using insect-based products in the next 10 years as a source of nutritious, natural and sustainable product," Kevin noted.
He also believes that this organic snack will be the next superfood trend in the next 2 years.
Since its official launch in March, the team has sold an approximate of 1,000 packets in just 2 months.
Though Ento's aim is to be export-focused and serve the American and European markets, he notes how there's a surprisingly strong demand for cricket snacks here in Malaysia and that the local crowd is ready for such snacks as well.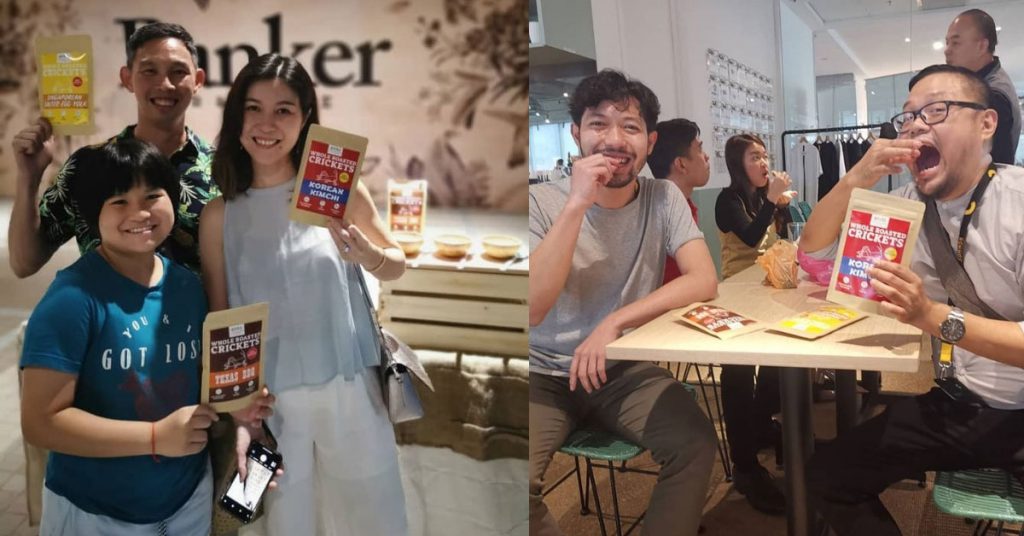 "We predict that the future trend would be to move towards nutrient-rich snack products! A lot of people are curious about tasting crickets and a majority of people who tried our snacks love our product! It tastes like shrimps or soft shell crab, but with more protein," Kevin shared.
The flavour is said to also be nutty and earthy and tastes like a cross between shrimps and toasted almonds.
When asked if the team is looking to venture outside of crickets snacks, Kevin noted that they are going to launch their next line of products soon and you should be able to purchase their next line of insect snacks by the 4th quarter of 2019.
To purchase your cricket snacks, click here.
All Image Credit: Ento

Source:https://discoverkl.com/2019/05/02/ento-cricket-insect-snacks-malaysia/